For Mini and Small VPS the billing cycle is annual.
Basic SSD
1GB

Ram

30GB

SSD Raid 10

1 Gig port speed

250 GB

Bandwidth

+50 GB Grace bandwidth


KVM 8 core
Medium SSD
2GB

Ram

40GB

SSD Raid 10

1 Gig port speed

450 GB

Bandwidth
+50 GB Grace Bandwidth
KVM 8 core
Webmaster SSD
3GB

Ram

50GB

SSD Raid 10

1 Gig port speed

750 GB

Bandwidth
+50 GB Grace Bandwidth
KVM 8 core

We accept most digital currencies . Simply proceed with US Dollars but do not make final payment. After your order is made contact us and we will change your payment method to your desired digital currency so you can finalize your order.

Reliable and Stable
These are Linux – KVM , High quality 8 Core Virtual Private Servers with SSD disk on 1 Gig port . RAID-10 Disk Technology to provide a reliable and stable VPS. Even our cheaper VPS in this page are SAS and very reliable.

Maximum Performance
Latest virtualization and computing platform . Backed by decades of experience We choose our hardware carefully all tuned for optimal performance.

World-Class Support
 You can expect us to provide any support you normally get from any unmanaged vps hosting in US or Europe. We speak English you will have absolutely no problem communicating with us.
Frequently Asked Questions
How Long will it take for my service to be available after payment?
If the information you provide in your order form is correct and our system does not flag it (After an order is approved) your VPS is set up in approx 8 hours (office hours) or 1 business day, Mon~Fri, KST (For Mini, Small, Budget VPS the installation takes longer as they need to be manually configured)
Do not use a VPN or any sort of proxy to place your order. Do not provide wrong information. You need to enter a physical, valid cell phone number not any sort of virtual numbers. We respect your privacy please do not provide wrong information. Your order will not come through and there will be an unnecessary delay. If you make a payment in case there is any discrepancy in your information we will have to cancel the order. We examine each and each order. If we have to refund, you WON'T be able to get a full refund because payment gateways will charge you a processing fee.
Can I upgrade my VPS?
You can upgrade your VPS plan  Small to budget.
You can upgrade your VPS plan Basic to Medium or Webmaster.
You can't upgrade from Mini VPS to small or budget.
You can't upgrade from the first 3 to SSD VPS.
Can I upgrade my Ram?
On webmaster SSD VPS you have an option to add 1 more additional RAM.
What is a grace bandwidth?
A grace bandwidth is a free additional bandwidth that we allow our customers to use at our discretion.
Can I buy cpanel or any control panel license with my VPS?
Yes for VPS more than 2 Gig Ram you have an option to buy discounted DirectAdmin license
Why my order is not going through your system?
If there is any discrepancy in your profile information. If email is not verified or is a Disposable Temporary E-mail then your order will be marked for manual review . Do not use vpn or proxy . We understand your concern for privacy . We do not need any identification, Passport etc . All we need is a valid cell phone number to verify your order.
What about support ? What if I need some help with VPS configuration?
These are self managed VPS. You can contact us for fully managed VPS or we can provide services like installing Apache/PHP/Mysql/FTP,Mail server etc for a one time set up fee. As some of our VPS plans are not integrated to our client area if you need reinstalling OS or reboot you need to open a ticket .
Where is your datacenter located?
Our VPS data centers are randomly chosen, SK,LG , KT etc…If you think you want to have your VPS installed in a particular data center then this is only possible for a customized VPS and you need to contact us first
What is my payment option?
We accept Paypal , credit card, Bank transfer, WebMoney .  We accept payments via Payoneer, Perfectmoney. We accept bitcoin and most  major Cryptocurrencies but Bitcoin and other Cryptocurrencies are not enabled by default when you choose bitcoin your account will be kept on hold until we verify your mobile phone number. The reason we accept bitcoin is to help you with more payment option it does not mean we accept orders from anonymous clients. Using virtual cell phone numbers are not accepted. It should be a cellphone that you can receive and make international calls. You will receive an automated or manual phone call .  For all payment methods that are not available in default cart please contact us and we will manually enable them for you.
I'd like to write a review for InternetBrothers based in Seoul, Korea. We've worked with InternetBrothers for over a year now. We have 2 vps servers for 3D virtual environment OpenSim and one for a website which we were planning to use for an online presentation skills assessment software. OpenSim itself is a fairly unstable software and it took us several tries with different webhosting companies and even a local server before we settled with InternetBrothers. Their servers were the most reliable and prices reasonable. Also I'd like to point out their excellent support. Their response is immediate and very helpful. I feel confident working with people who can advise me on any issue. I hope to keep doing business with InternetBrothers for all our future projects.
ESL teacher in South Korea
Lucy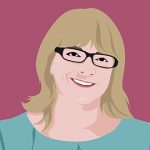 We host a news website and a community at this VPS for almost 2 years.Our visitors all come from China. We want to say, InternetBrothers is a perfect provider for Asia based VPS hosting. During past 20 months, we have only submitted 4 tickets for rebooting.Their response testify their promise, and we get rapid resolving on issues.As their claimed, InternetBrothers loves to serve Charity,Human Rights,Christian users to host their websites with giving discount.We thanks for their discount.
VPS review from China
Leo Yang

Just wanna post a quick review on the internet brothers. I signed up for their VPS and it was really fast and stable. The support was also awesome and they really provided me with personalized help... If you are looking for Korea dedicated server/VPN, they are literally the best bet...