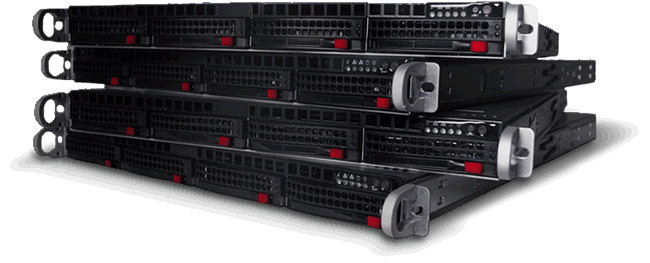 We provide customized servers for our customers so simply contact us with your requirements and we will send a quote the same day.
Asia Reliable Unmetered Dedicated Servers South Korea. 10 Mbps, 100 Mbps ~ shared or dedicated /1Gbps Port All of our dedicated servers come with Phone Support. We supply high quality dedicated servers in Seoul Korea. that is ideal for Asia .Superior performance, Scalability , reliability & connectivity.
We uphold our security measures to rigorous standards. Only our certified Server Engineers have direct access to the data center and individual servers controlled by extensive CCTV monitoring. We have a team of expert technicians monitoring the data centers 24 hours a day, ensuring that any potential issues are prevented before they can even happen. We have many clients from reputed institutions and well-know international companies.
You can pay by Credit card, Paypal or bank transfer. Depending on payment method we might need identification.
For presale questions please click here and send us the online form.   When  contacting us please make sure you let us know about your company . We will also need to know your ( Hard Drive Size, minimum memory (Ram), processor type and speed etc preferences , How much monthly traffic do you expect etc..
Quote for a customized dedicated server
Procedures:
 Please contact us let us know your requirements. We will send you a quote. When you agree with the price and payment terms then we will send you a registration link and an invoice.
Time needed for a dedicated server set up : Monday ~ Friday  9 A.M to 6 P.M , After the payment is fully confirmed and your order is approved we  will set it up the in 8 hours or Max 24 hours. Unless a server you order has special requirement it hardly takes more than 24 hours to finish the set up.
We require correct name, address and customer's identification. If you are unwilling to disclose your identification, Address, phone number we wont be able to proceed with your order.
Customers:
A lot of international companies some directly and some through other agencies are using our services.
For example:
Our servers are being used to provide service to

an American media-services provider and production company headquartered in Los Gatos, California.
We are directly providing dedicated server to

an American multinational computer technology corporation headquartered in Redwood Shores, California.

Our dedicated servers are being used to provide services for companies like  Box, Inc  an American multinational computer technology corporation in California. The company sells database software and technology, cloud engineered systems, and enterprise software products.
It's time to post a review after having been using a dedicated server from Internet Brothers, Seoul, South Korea, for 2 years. We operate a globally distributed network of web servers for a company with 80 national websites which are served from an integrated distributed CMS and e-commerce system. The server at Internet Brothers is serving the east Asian web sites (Japan, China, Hong Kong, South Korea). We have specific requirements regarding the Linux distribution and kernel version, which was not ``officially`` supported by Internet Brothers. However, they did an excellent job in setting this up for us. We are now planning more servers with very specific software configurations. Their service and support for our particular customer needs is excellent.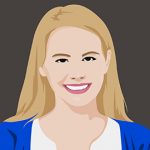 I've been with Internet Brothers for about 3 years . And have always been treated with respect from the support team, even when at times it was clear I was way out of my debt with certain issues or problems So just wanted to take this opportunity to say a huge thanks to Mr Kim Jyong..and especially Miss Hr Kim for all the help they gave me today and in the past. Truly appreciated.
All Plans Include

High-Quality Servers
We provide high  quality servers with in-house support. Unmetered   10 Mbps ~ 100 Mbps or more. Only our certified Server Engineers have direct access to the datacenter and individual servers controlled by extensive CCTV monitoring. We have a team of expert technicians monitoring the data centers 24 hours a day.

100% Customisable
We own our equipment, we operate our own network, we have 24 x 7 technical support available for our customers, a choice of 32bit or 64bit Windows & Linux operating systems. We can also provide redundancy solution, Load balancing, fully managed dedicated hardware firewall, Database Encryption solution, DDOS protection  etc.

World-Class Support
We have provided services to well know companies like oracle.com / McDonald's / even some  diplomatic missions  in South Korea. We provide an in-house support team for all of our servers. Unmanaged ( Self managed ) , Semi-managed or fully managed servers with or without control panel.
Do you provide colocation? If you do what about remote hands?
Yes . We do provide colocation.
As long as remote hands does not involve configuration of a customer's equipment . It is no longer that 10 min to perform. It does not need daily scheduled tasks we provide 3 hours of remote hands service per month
Remote hands service is for very simple tasks such as pressing a button, hooking up a monitor and reporting what is on the screen or typing some commands that it does not take more than 10 min
Customers are fully responsible for maintenance of it's hardware. We do not warrant any special result from the remote hands service. We do not warrant that the remote hands service will be error free.
Customer agrees to indemnify and hold harmless our company against any loss, damage, cost and expense due to claims from Customer or third parties arising out of Customer's remote hands requests.
Do you accept Papal?
Yes we do . It needs to be a confirmed Paypal account.
What other payment methods available?
We accept credit card , bitcoin and webmoney .
For longer billing cycle we can provide you with our bank accounts in Germany , US and UK so you can transfer payment easier . For bank transfer you can pay in GBP, US dollars or Euro. For this sort of payment please do not hesitate to contact us and we will make the arrangement accordingly.
Do you offer other custom services?
We offer private firewalls, shared as well as dedicated hardware firewall ( With full management ), We offer load balancing , CDP backup, Redundancy solutions and other custom services.
What are the data center visitation policies and costs?
Only If you have a dedicated server with us you can ask for a data center visitation. You will need to bring identification.
All  visit requires 24 hours advanced notice.
Please open a support ticket and let us know your visitation  date
e.g   I wish to visit your Data center on 2001/12/31 Time: 4.30 PM
Details of your visit:    …………………..
Do you provide database encryption solution?
Yes we provide database encryption for our dedicated server users.
All the encryption is done according to the rules and regulations of Republic of Korea
For more information please contact our billing department.
Do you provide External Hardware Firewall?
Yes we do. For the fees please contact our billing department.
You will have the option to choose Dedicated External Hardware Firewall as well as Shared External Hardware Firewall.
Our Fully managed dedicated firewall can manage Traffic within 100 M .
Shared web firewall with IPS ( 10 Mbps traffic ) can be set up for upto 5 domains
Shared IPS only firewall (traffic 10 Mbps ) is the cheapest firewall option. In South Korea those who handle customers' sensitive information are required
to at least sign up for a shared IPS firewall.
How long will it take to set up our dedicated server?
It depends on your requirements but normally after payment is confirmed and approved we set up your server the same day or in  24 hours.
For a faster set up
1. Please cooperate with us with the validation of your profile information like phone number etc
2. Please let us know exactly what OS , Partition requirement you need in advance.